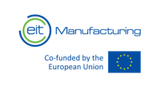 "Manufacturing in Mars (MinM)": EIT Manufacturing Winter School 2021
| | |
| --- | --- |
| Study location | Portugal, Porto |
| Type | Short Programmes (for PhD Students & Professionals), full-time |
| Nominal duration | blended: 1 week on line & 1 week on site |
| Study language | English |
| Awards | (EIT Labelled participation certificate) |
Entry qualification

Master of Science

The EIT Manufacturing Winter School 2021 is open to individuals interested in deepening manufacturing challenges:
- PhD students
- Researchers
- Professionals
- Employees
A general knowledge of engineering is needed

The entry qualification documents are accepted in the following languages: English.
| | |
| --- | --- |
| Language requirements | English |
Other requirements

To apply to the

EITM

Winter School, you are required to upload the following documents.

IMPORTANT: you need to submit a complete application package consisting of the following documents, in pdf and portrait format.*
It is every prospective student´s responsibility to make sure their application is correct and complete.

Description of the PhD/Research topic description or Professional experience in Manufacturing no longer than 2 pages (font: calibri, min font: 11pt.) including:

– Short description of your PhD/Research topic subject or Professional experience in Manufacturing

– The relevance for the manufacturing sector

– The innovation potential of the subject and expected research results

– The entrepreneurship potential of the expected research results

Curriculum Vitae including details on your academic and professional career.

A letter of motivation in which you prove your innovative potential. Please refer to "Motivation letter" section for more information.
The letter can be addressed to the "Selection committee". How you organize the letter is up to you, but all in all the letter should not be longer than 2000 characters.

A colour copy of your either National ID (only for EU/EFTA students) or passport

PLEASE NOTE:


Applications that are not supported by all documents will not be processed.



Applications with fraudulent documents will invariably be rejected.

Winter School fees are:

• Main fee: 1000€
• PhD Students and professionals from EIT Manufacturing partners (Not RIS country): 500€
• PhD Students and professionals from RIS country : 200€
• PhD Students and professional from SIC* members: free of charge
• Special offer for WOMEN PhD students in RIS countries universities: free of charge
Overview
Manufacturing in Mars (MinM)
"Machines don't solve problems; humans solve them together!"
Manufacturing in Mars (MinM) is the winter school of EIT Manufacturing Doctoral School in 2021!
This is an exceptional opportunity for intercultural, cross-organizational mobility and interdisciplinary views, embedded in a unique, trans-sectoral pan-European network. The proposed programme consists of an integrated innovative "learning-by-doing" curricula on the crossroads of several disciplines, covering Science, Technology and Arts. Students will be faced with a big-challenge to be tackled by medium size multidisciplinary teams (7-8 members).
The winter school schedule includes company visits and networking events with start-ups/entrepreneurs and a session held in collaboration with the actors from the local innovation and entrepreneurship ecosystem, but also traditional Porto culture and gastronomy.
The EITM Winter School 2021 will be the opportunity for self-driven, ambitious PhD candidates to broaden their network with potential European partners and to boost their abilities and competencies in advanced tools for the design, implementation, organization, quality assessment and improvement of intelligent manufacturing systems.
Programme structure
The EIT Manufacturing Winter School starts remotely (15th of November) with workshops where big challenges will be discussed and students collaboratively will start to work on their solutions. During the "presential week" (22nd-26th November) students work together with local mentors to translate their ideas into a feasible business solution. The winter school includes lectures and workshops with hands-on training on: agile project management, design thinking, sustainability, digitalisation, etc.
Timetable:
15th November – Welcome, program and big-challenge pitch
15-19 November – Workshops on agile project management, design thinking, sustainability, digitalization; virtual hackathons
22-26 November – Keynotes, lectures, big challenge based hackathon, pitch, get-together and more
Students will start working on the challenge upfront (between the 15th and 19th November) and at the same time will be exposed to several new concepts via SPOCs. During the Winter School, students will work under the supervision of different mentors from different knowledge areas (e.g. engineering, architecture, biology, arts, ..) and will be challenged to use all their creativity to propose an innovative solution that could contribute to the "Sustainability, Resilience and Human-Centricity in Industry" and to further explore how the future of industry will look like. Collaborative platforms (e.g. MS Teams, GitHub, etc.) will be to promote distributed collaborative work, team building and leadership.
Students in teams will have to present the results of their work to a panel of invited I&E experts from the partner universities, industrial partners and invited guests. After the winter school students will be asked to reflect on their experience and write a 2-pager essay that will be made available to the EITM DS community.
Career opportunities
You will get useful knowledge about smart manufacturing to improve your research capabilities and career opportunities.