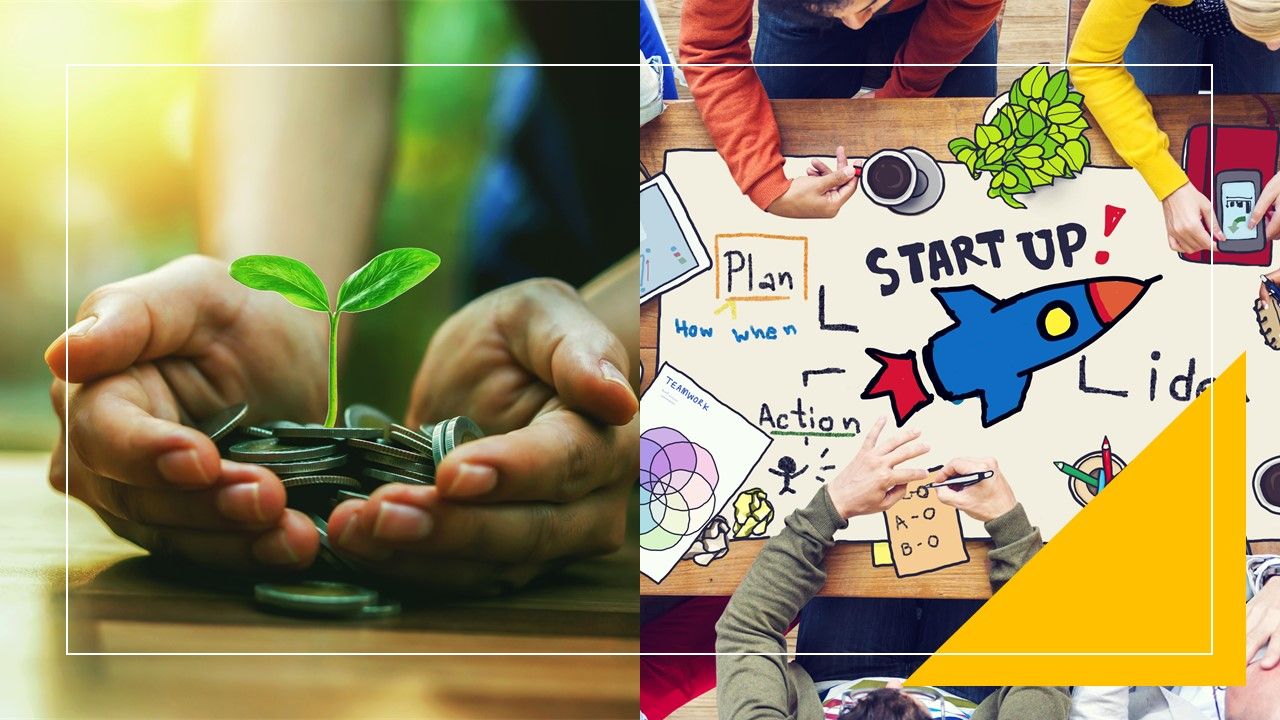 | | |
| --- | --- |
| Type | Short Programmes (for PhD Students & Professionals), full-time |
| Study language | English |
Entry qualification

PhD Studies

• You are either a PhD student, researcher, professional in Manufacturing topics, or interested in developing business ideas about manufacturing
• You must have the intention to develop an entrepreneurial or intrapreneurial project build on manufacturing research and insights
• You have to attend the entire program to obtain the 15 ECTS
• If you are a EIT Manufacturing Doctoral School student, you must collect additional 15 ECTS to obtain the EIT Label Certificate
• You must have developed a business concept in year 1 of the EIT Manufacturing I&E Program or through an alternative way.
• The programme is in English and you must understand, read and write English at proficient way.
| | |
| --- | --- |
| Language requirements | English |
Other requirements

To apply to the "Business Creation track – How to validate and launch an idea", you are required to upload the following documents.

IMPORTANT: you need to submit a complete application package consisting of the following documents, in pdf and portrait format.*
It is every prospective student´s responsibility to make sure their application is correct and complete.

Description of the thesis subject no longer than 2 pages (font: calibri, min font: 11pt.) including:

– Short description of your PhD thesis subject

– The relevance for the manufacturing sector

– The innovation potential of the subject and expected research results

– The entrepreneurship potential of the expected research results

– A statement if the thesis is coupled with an industrial/research (not academic) organization or not, and if yes, the name and short description of such organization and contacts of the industrial supervisor (name and e-mail)

If you are a professional, you can upload a description of your job in relation to the Manufacturing sector.
If you are an EITM Master School student, you can describe your study programme and your innovation idea.

Curriculum Vitae including details on your academic and professional career.

A letter of motivation in which you prove your innovative potential. Please refer to "Motivation letter" section for more information.
The letter can be addressed to the "Selection committee". How you organize the letter is up to you, but all in all the letter should not be longer than two pages.

A colour copy of your either National ID (only for EU/EFTA students) or passport

PLEASE NOTE:


Applications that are not supported by all documents will not be processed.



Applications with fraudulent documents will invariably be rejected.

Specific requirements for Non-EU applicants:


It is responsibility of the student to obtain the VISA for attending the on site activities of the programme.
Overview
Business Creation Track
The Innovation and Entrepreneurship Program at the EIT Manufacturing Doctoral School allows Manufacturing PhD students to gain and develop the skills and capabilities needed to valorize their expertise and research into the market. The version of the I&E Program that is called "Business Creation track" is meant for those PhD students that want to valorize knowledge, research findings, and related market insights, ready to become an entrepreneur or intrapreneur. The track consists of two one-year programs: In year 1 the participant starts with learning "How to develop a business idea", and in year 2 the participant continues exploring "How to validate a business idea and how to prepare for a launch".
Business Creation Track: How to validate a business idea and how to prepare for a launch
Even if it is available standalone for those participants having already developed their business idea, this is the natural continuation of the year 1 programme of the Business Creation Track.
During the "Business Creation Track: How to validate a business idea and how to prepare for a launch" you will go through two different phases that will finally prepare for a launch of the business idea.
Validation and iteration phase (April-July)
First, you will learn how to validate your value proposition, solution, and related business
model in the market through the use of lean experimentation techniques.
Pre-launch strategy (Sept-Dec)
You will build plans and artefacts that will prepare for the launch of the business project.
Individual/teams with a feasible project at the end of this phase could apply for the Business Creation Pillar of EIT Manufacturing to continue the incubation and realization of their entrepreneurial project.
You will be offered a toolbox and methodologies to be applied directly on a
real business project that has been developed or is going to be developed along the program.
Participation fees to this programme are:
- General fee= 2000€
- Special fee for EITM partners=1500€
- Special fee for RIS & women= 800€
- Special fee for SIC partners = 1000€
- Free for EITM Doctoral School students, attending the whole 60 ECTS programme (mobility + I&E programme)
Fee can be paid either by the applicant or by a sponsor, such as applicant university, company, etc.
Programme structure
The I&E "Business Creation track: How to validate a business idea and how to prepare for a launch" is a one year program, from April to December.
It is delivered in blended mode: with on line activities along the year and 3 on site events:

Welcome Ceremony: 21-22 April 2022
Participation to the final part of the Summer School: 11-13 July 2022
Participation to the final part of the Winter School: 1-2 December 2022


On line sessions will be taught in a 2-hours format and will always be preceded by some resources that have to be studied before. Then, after 'class', your instructor will give you an action plan in which you apply the learning objectives on your entrepreneurial or intrapreneurial manufacturing project and reflecting how they could valorize in one way their research project in the future.
Innovation and Entrepreneurship mentoring sessions will be available after fulfilment of homework duties.
For the full calendar please consult the dedicated brochure available at the EITM website: www.eitmanufacturing.eu/what-we-do/education/education-programmes/empower-programme/pioneering-learning-journeys/ie-programmes/
Career opportunities
This programme will boost your Entrepreneurial and Intrapreneurial competences allowing you to pre-launch your venture business or company spin-off