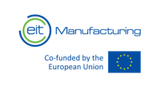 EIT Manufacturing Winter School
| | |
| --- | --- |
| Study location | Estonia, Tartu |
| Type | Short Programmes (for PhD Students & Professionals), full-time |
| Nominal duration | 2 weeks (4 ECTS) |
| Study language | English |
| Awards | (EITM Labelled participation certificate) |
Entry qualification

Master of Science

The EIT Manufacturing Winter School 2023 is open to following individuals interested in deepening manufacturing challenges:

- PhD students
- Researchers
- Professionals
- Employees

A general knowledge of engineering is needed

The entry qualification documents are accepted in the following languages: English.
| | |
| --- | --- |
| Language requirements | English |
Other requirements

A motivation letter must be added to your application.

Your motivation letter must point out :


your interest into the

EITM

Winter School topics and programme
your entrepreneurial project you are thinking or even working on



To apply to the

EITM

Winter School 2023, you are required to upload the following documents.

IMPORTANT: you need to submit a complete application package consisting of the following documents, in pdf and portrait format.*
It is every prospective student´s responsibility to make sure their application is correct and complete.

Description of the Ph.D./Research topic description or Professional experience in Manufacturing no longer than 2 pages (font: Calibri, min font: 11pt.) including:

– Academic qualification certificate (bachelor of science degree)

– Short description of your Ph.D./Research topic subject or Professional experience in Manufacturing

– The relevance for the manufacturing sector

– The innovation potential of the subject and expected research results

– The entrepreneurship potential of the expected research results

Curriculum Vitae including details on your academic and professional career.

A letter of motivation in which you present your interest into the

EITM

Winter School topics and programme and your entrepreneurial project you are thinking or even working on
The letter can be addressed to the "Selection committee". How you organize the letter is up to you, but all in all the letter should not be longer than 2000 characters.

A colour copy of your either National ID (only for EU/EFTA students) or passport




PLEASE NOTE:

Applications that are not supported by all documents will not be processed.

Applications with fraudulent documents will invariably be rejected.





EITM

Winter School 2023 fees are:

Participation fees

Main fee: 800 €

Students and professionals from EITM partners: 700 €

Students from the universities belonging to the EITM Doctoral School (but not enrolled into the Doctoral School): 500 €

Professionals from the companies belonging to EITM Doctoral School SIC*: 500 €

Women: 500 €

Students from the RIS countries: 500 €

EARLY BIRDS you get a discount of 100€ of the prices above, if you apply before 15th October 2023.

*SIC: Scientific and Industrial Committee




IMPORTANT: Please note the Summer School fee can be paid either by you or by a sponsor, for instance your home university, your company, etc. Please make sure to inform your sponsor, since it will sign the acceptance letter together with you. Moreover, you remain liable for the payment, in case the sponsor doesn't pay for the Summer School fee.

Specific requirements for Non-EU applicants:


Please note you are responsible to get a VISA in time for the starting of the Winter School.
You are responsible for travels to and from the Winter School 2023 location and for your living expenses during the whole Winter School with the exception of the services included in the Winter School, such as organized lunches, dinners, trips, etc.
Overview
Experience a transformative learning journey at the EIT Manufacturing Doctoral Winter School in Estonia. As part of this esteemed programme, we are empowering PhD students in connecting their thesis research with entrepreneurial ventures. The programme aims to equip participants with the skills and knowledge to design and develop business ideas that align with their professional and personal backgrounds. Whether you are a student of the entrepreneurship program or an external participant, this immersive two-week event promises to unlock your entrepreneurial potential.
Participants will have the opportunity to explore how cutting-edge technologies and emerging business trends are implemented in an industrial setting during their visit to various innovative Estonian companies. Additionally, a cultural program will provide a glimpse into the Estonian lifestyle.
Business Design and Development
During the programme, students will delve into the intricacies of business design and model innovation. By leveraging group dynamics and visual thinking tools, participants will learn how to craft, refine, and effectively communicate their business models through compelling elevator pitches. The curriculum places emphasis on fostering creativity and ideation techniques, enabling students to apply convergent thinking to their entrepreneurial endeavors. Moreover, students will gain invaluable insights into Intellectual Property Rights (IPR) and how to safeguard their research and ideation outcomes from their competitive landscape.
Key learning objectives
Intercultural Learning and Networking: Engage in a diverse and enriching experience, connecting with fellow students from different countries and cultures on both professional and personal levels.
Entrepreneurship Skills and Competencies: Acquire a comprehensive set of entrepreneurial skills by learning and applying various business design and development techniques.
Innovation Skills and Competencies: Embrace Design Thinking principles throughout the Bootcamp, honing your innovation skills to drive creative problem-solving.
Value Judgments and Sustainability Competencies: Develop a deep understanding of Intellectual Property Rights (IPR) and learn to evaluate and protect the value of your entrepreneurial endeavors.
Leadership Skills and Competencies: Enhance your leadership skills through dynamic teamwork and co-creative decision-making exercises.
To have an idea about previous editions, you can look at our winter school 2021 video on the top of this page.
Winter School at a glance
Topic: Innovation Ecosystem & Business Design
Schedule: 23rd November – 6th December 2023
Application period: 1st August – 31st October
Language of instruction: English
Study location & partner university: University of Tartu, Estonia
Credits: 4 ECTS
Programme includes various company visits (in Tallin and Tartu)
Certification: EIT Manufacturing Participation Certificate
Programme structure
The EIT Manufacturing Winter School starts on 23rd November with a first week dedicated to entrepreneurship education, company visits and networking, while the second week merges the entrepreneurship aspects with advanced training about Product Service Systems.
Students will work in groups and by themselves under the supervision of different experts
At the end of the two weeks, students will have to present the results of their work to a panel of experts, through a short pitch.
Career opportunities
Become an entrepreneur for 2 weeks and learn how to design a business model through a real-life business case study
Explore the entrepreneurial ecosystem, and get in touch with entrepreneurs, and intrapreneurs by visiting different startups and companies based in Estonia
Have a birds-eye view of the Entrepreneurship Program of

EITM

Doctoral School and with a possibility to join the program in the future
Learn business basic concepts and techniques that would be useful in your professional career development, both in your company or as a scientific staff member
Apply now!

Year 2023
Pre-deadline
15 Oct 2023, 23:59:59
GMT
Apply before this day to benefit from the EARLY BIRD offer!
Studies commence
23 Nov 2023
Apply now!

Year 2023
Pre-deadline
15 Oct 2023, 23:59:59
GMT
Apply before this day to benefit from the EARLY BIRD offer!
Studies commence
23 Nov 2023